Bed and breakfast "In Astra" is located in the old tow of Vilnius and offers you to stay in comfortably equipped spacious, light and clean rooms. All rooms have free wireless, cable TV, refrigerator, shower, toilet, hair dryer and bath material.
18 people can be accommodated in seven rooms at a time. Here it is quiet and safe, we have the equipped security system.
Tasty breakfast is prepared in a cozy kitchen at your desirable time.
You can park your car for free in the closed yard near the hotel.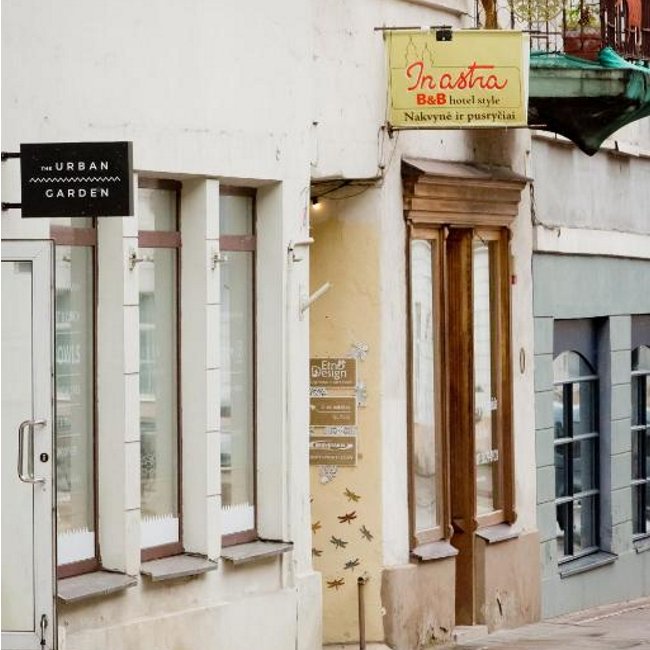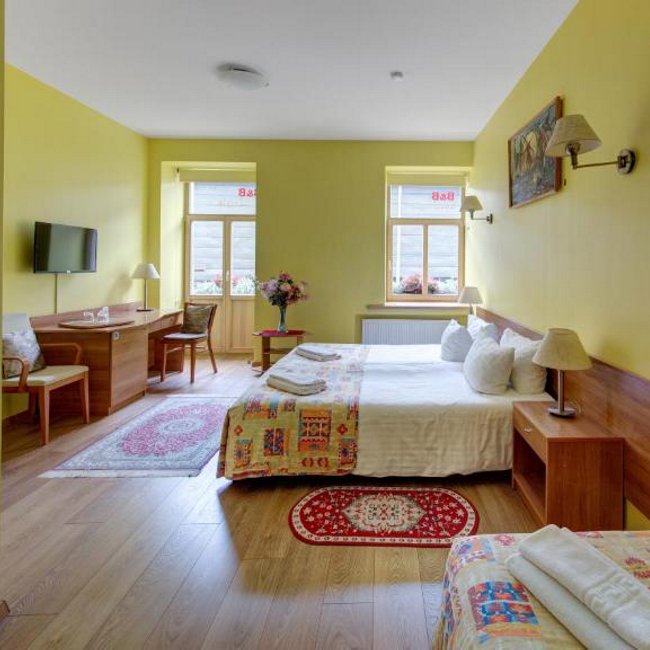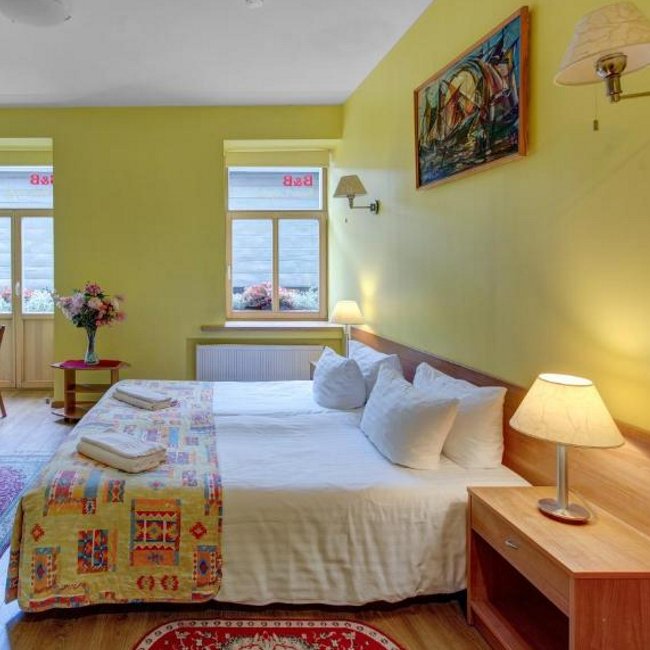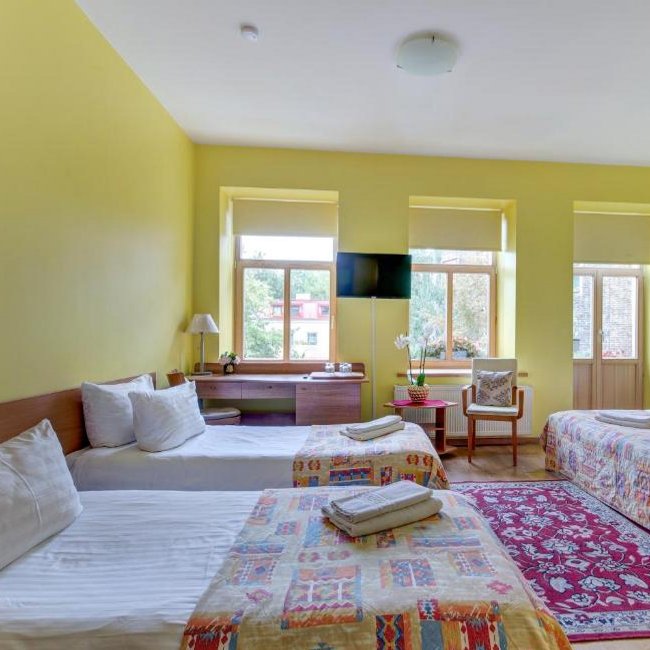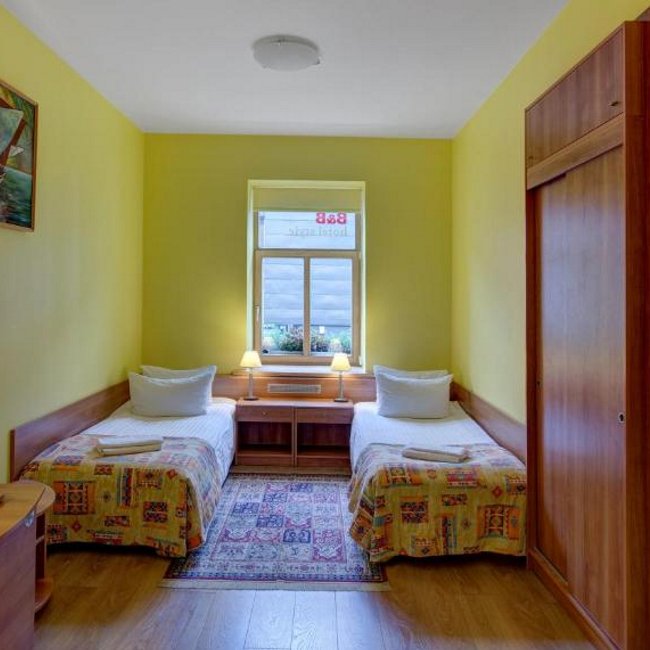 Puiki vieta senamiestyje – iki Katedros aikštės ar miesto rotušės nueisite per 15 minučių, geležinkelio ir autobusų stotis yra 10 minučių kelio visuomeniniu transportu. Rusų dramos teatras – vos 5 minutės kelio pėsčiomis. MO muziejus – kelios minutės pėsčiomis. Apylinkėse gausu parduotuvių, barų ir kavinių.
We kindly ask you to inform about the planned arrival time sending us an SMS or calling to the contact phone +37061880199.
Arrival time is from 2:00 p.m., departure time is till 11:00 a.m. Please inform us in advance about early arrival. Late departure (till 3:00 p.m.) is possible if arranged in advance with the personnel of the hotel.